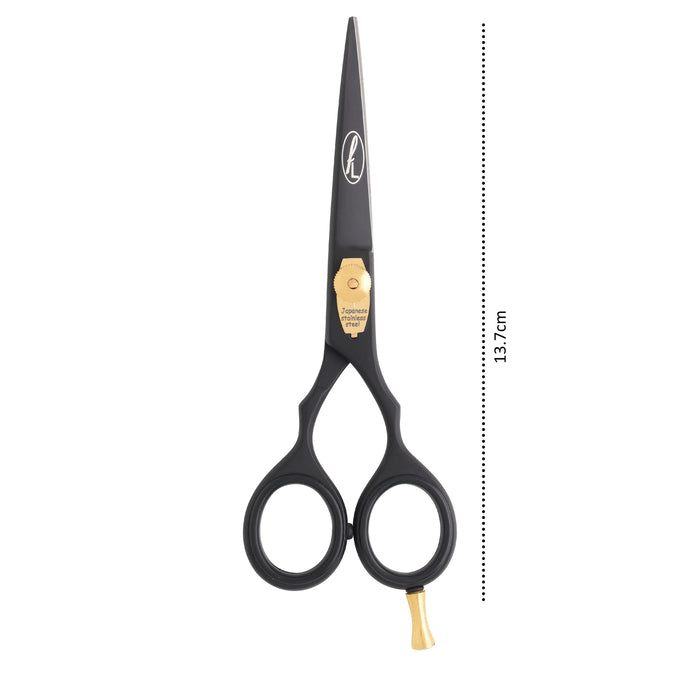 Hairdressing scissors 361-55-R
These scissors are crafted with finely honed Japanese stainless steel. Japanese steel is known for its strength & precision. These scissors are anti-corrosive and can be sharpened if necessary.
The meticulously sharpened blades easily trim hair, manage split ends, and shape beards.
This scissor has a dial spring screw which allows you to easily adjust and secure the tension of the scissors.
The padded rubber finger rings provide comfort to your fingers while the shock-absorbing bump prevents joint fatigue
 We have placed an ergonomic hook to support hand stability and control.
 Professional 5"
⚠ Caution
Keep out of reach of children & do not run when handling