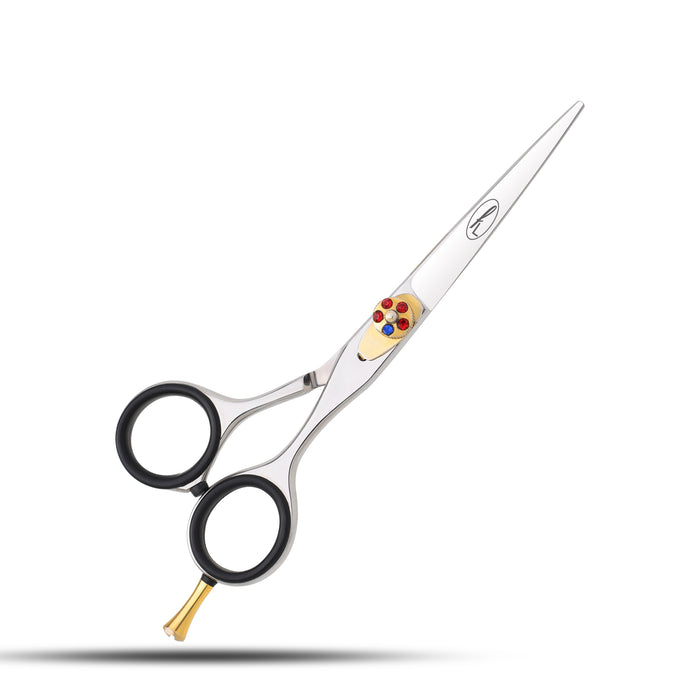 Hairdressing Scissors 361-40
These scissors are made of razor edge steel. A chromium dominant alloy that is strong, sharp, and anti-corrosive.
The Dial Spring Screw allows you to easily adjust and secure the tension of the scissors.
The padded rubber finger rings provide comfort to your fingers while the shock-absorbing bump prevents joint fatigue
The precision blades easily cut hair, manage split ends, and shape beards.
This scissor has an ergonomically placed hook to support hand stability and control.
Professional, 5"
 ⚠ Caution
Keep out of reach of children & do not run when handling