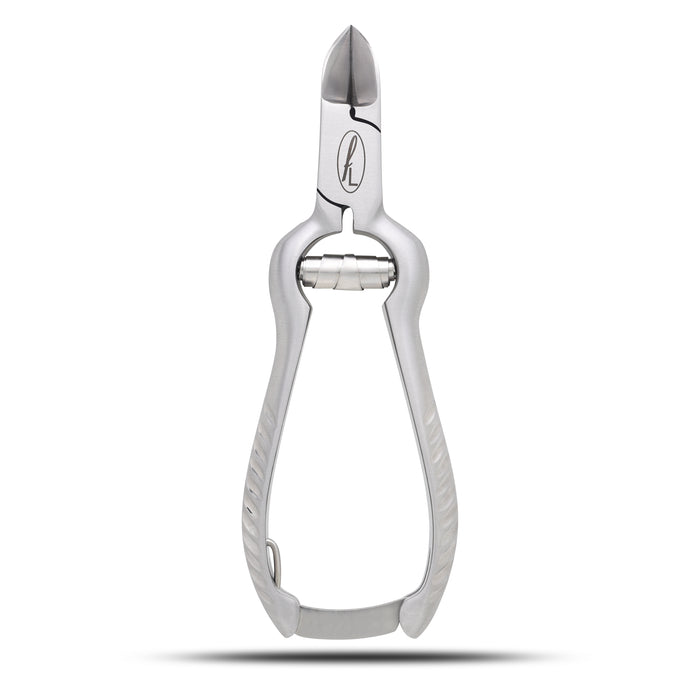 Toenail Pliers, Large 570-14
These heavy-duty pliers are specially designed for cutting hard, tough nails and toenails. It is made from grade1stainless steel that has been tempered, making the metal strong.
The barrel spring gives you more power when you squeeze the handles. The handles are carved with no-slip grips.
The blades have been professionally sharpened to ensure a smooth finish. They are slightly curved to allow effortless shaping
Ideal for home or professional use

How to use:
1. Squeeze handles to release locking mechanism at the bottom.
2. Cut toenails when warm & wet to avoid cracking and splitting the nails.
3. Cut toenails straight across to prevent ingrown nails.
4. Always clean after use
Heavy-duty 5.5"