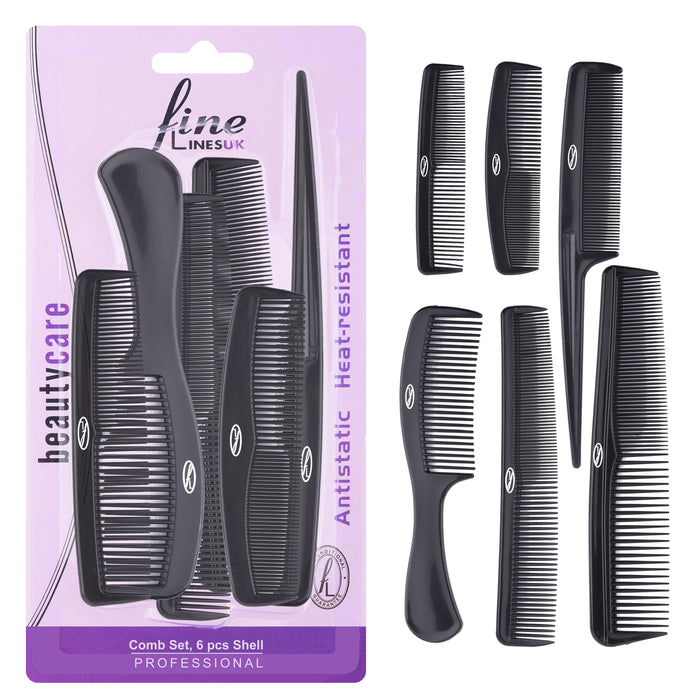 This pack contains a Setting Comb, 2 Pocket Combs, a Barber Comb, a Tail Comb and a Styling Comb
The setting comb has a set of narrow and slightly wider teeth. This configuration makes it ideal for styling various hair types.
The pocket combs are small enough to fit in any travel bag so that you can style or tidy your hair on the go.
The barber combs teeth has a tapered design which protects the scalp from potential damage and can add texture when used for haircuts.
The tail comb has narrow teeth which help tease hair and a tail that is used for parting hair.
The styling comb features a handle making it ideal for combing wet hair.