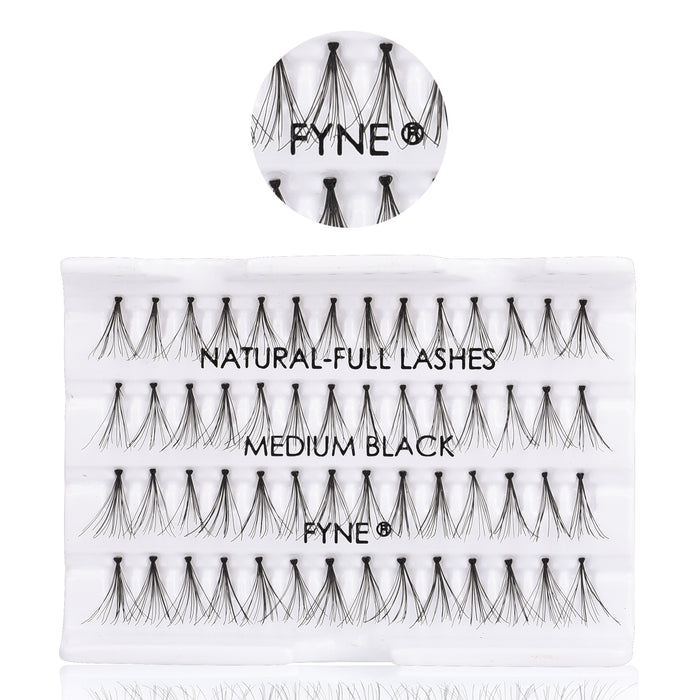 Extra Volume Natural Eyelashes, Medium 617-56
Medium Natural (10mm) Individual Eyelashes
Pack Contains 56 Eyelashes
Knotted (7ply) Cluster Eye Lashes
Curled, Weightless & Easy to Apply
Amazing for Beginners & Salons to Create a Natural Look
If you're just starting to develop your skills at applying eyelash extensions or are an experienced technician our eyelashes are perfect because they're easy to handle and affordable.
These eyelashes stay on comfortably for weeks. 
Fyne has become a leading brand in eyelashes because we have been focused on our mission to provide affordable products that create an impactful look. With over 15 years of experience, we at Fyne are experts in creating amazing long-lasting eyelashes that will not break the bank. Our Ultra-Thick Eyelashes are knotted, semi-permanent & curled.