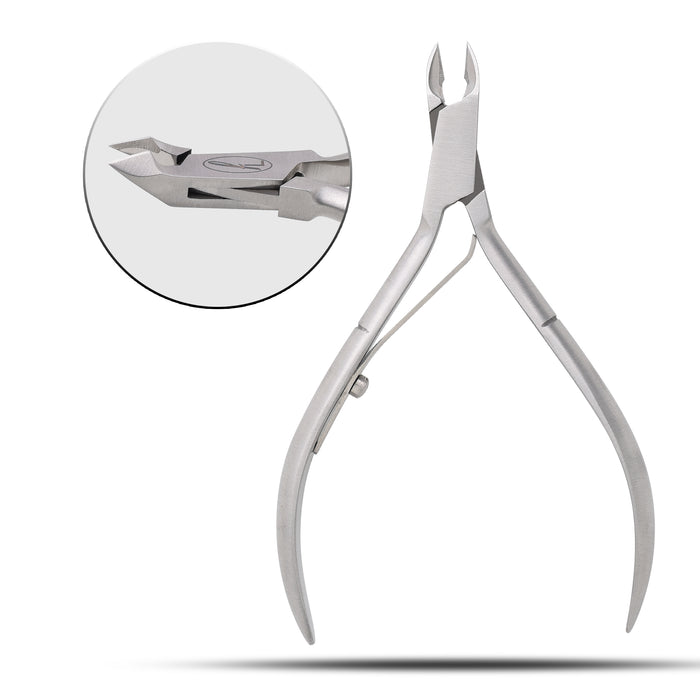 4" Cuticle nipper removes excess cuticles from your nails.
It has a lifetime warranty as it's made from grade1 tempered stainless steel
The blades have been professionally sharpened to ensure a smooth finish.
How to use:
1. Soak your fingertips in warm soapy water.
2. Push your cuticles back with a cuticle pusher.
3. Carefully trim the cuticles from your nails.
Always clean after use.
Hazards and Cautions
Do not use it on live skin.