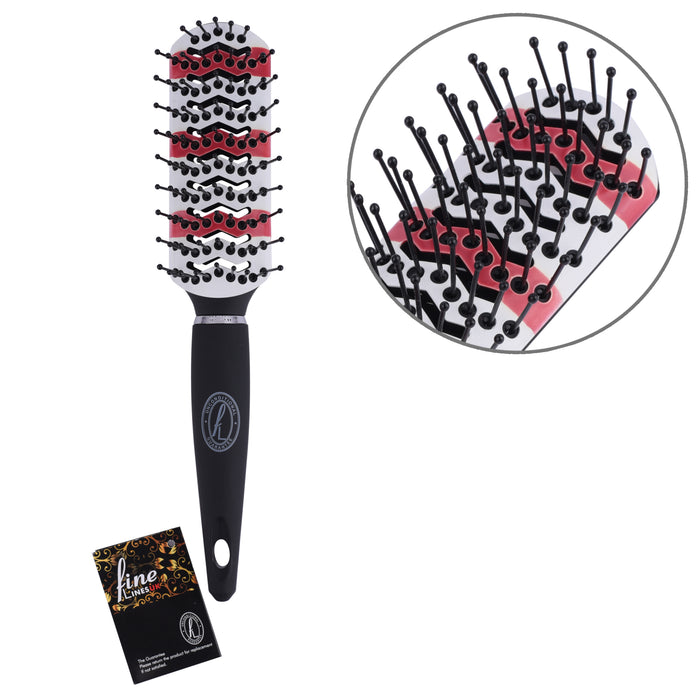 Ceramic Vent brush 821-10
7 Pin Hairbrush 

Thermochromism: The red sections of the hairbrush will change colour when too much heat is applied. This will help reduce any heat damage to hair.

Volume creating air vents

Ceramic base 

The pins are positioned in a zig-zag to help gently detangle hair knots

This brush is best suited to style short to medium hair lengths and controls Frizz and flyways on sections of long hair.
Size: 43 x 243 mm